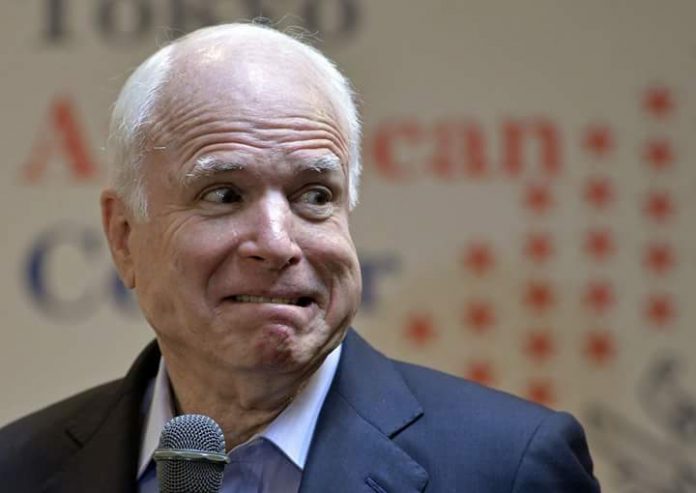 U.S. Sen. John McCain who died on Saturday, will be buried at the U.S. Naval Academy in Annapolis, Maryland on Sunday, September 2, culminating a week of memorial services commemorating his life.
McCain, 81, died on Aug. 25 after a yearlong battle with an aggressive form of brain cancer.
The Senate giant will be laid to rest next to his Naval Academy classmate and friend Admiral Chuck Larson, according to a schedule of events from his office.
McCain graduated from the Naval Academy in 1958.
"As classmates at the U.S. Naval Academy and Naval Air Station Pensacola flight school, Senator McCain and Admiral Chuck Larson developed a close friendship that endured throughout their adult lives," McCain's office said.
His burial will be held after a national memorial service at Washington National Cathedral in Washington, D.C., on Saturday.
Before he died of leukemia in 2014, Larson reserved four plots of land for himself, McCain, and their spouses at the Naval Academy cemetery, according to the press release.
McCain, who served in Congress for decades after being held as a prisoner of war in Vietnam for five years, is scheduled to lie in the Arizona State Capitol on Wedensday and the U.S. Capitol on Friday, according to the release