A middle aged man, Adeogun Samuel Oluwole has reportedly ran for his dear life over threat to
his life and attempt to assassinate him by people suspected to be religious extremist.
Adeogun Our Correspondent gathered have been threatened several times by
people suspected to be religious fanatics.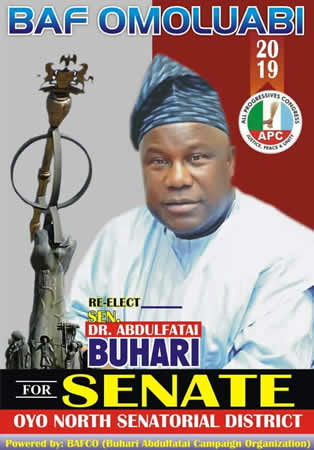 Speaking to Our Correspondent, a one of his close friend who pleaded for anonymity said Adeogun's travails started during his
National Youth Service programme in Kaduna when some religious
fanatics invaded his home for 'unknowingly' mentioning the name of
Jesus while having a conversation with a friend.
"One of the students which I was teaching then proceeded to inform their community leaders that the name of"ISA" that is "JESUS" is being mentioned by a Corp member, a situation that have been part of me since my childhood.
He added that the Extremists allegedly pursue him to his home, but met
his absence and decided to turn his home upside down.
"They met his home disorganized. The room was turned upside down which
clearly showed that the room was turned upside down but nothing was stolen not and this got him suspicious. he knew he was in danger and under a threat that i was not safe in the town anymore which got him confused because he never knew the gravity of what he did".
Our source also said that the Community also accused him of attempting to convert the Muslim students to Christianity.
He added that the Extremists had not left him alone since then even after finishing his Youth Service in 2012 and moving to his home town in Abeokuta, Ogun State to settle down.
Speaking further Our source said "Two
months after Adeogun went back to his hometown, living with his family, that
is his wife and her cousin who was one of the wife's dependant, he received a
call where he worked that his wife and her sister were under an attack.
And getting home we found out was the Islamic set called the Boko Haram
had injured his wife, brutalizing her leg with hot iron and forcefully raped his wife's sister and also causing her to have a fracture on her left leg since they could not find him and they left a message that
they did that in the quest for Allah.
The neighbors quickly rushed them down to the hospital and we involed the consent of the security agencies which includes the
Police, Nigerian Army and other private security operatives but their effort was to no avail.
"Afterwards he had been receiving series of threat messages which made him and his wife to run to an unknown place, but series of messages had been sent to him
Due to these series of threats his landlord had ejected him out of his house so as to avert further crisis