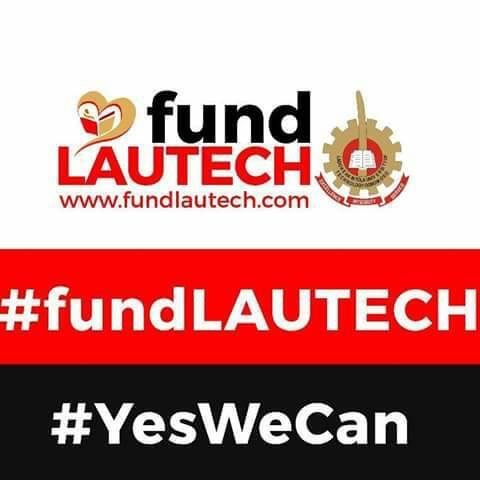 FundLAUTECH initiative received a major boost  on Wednesday from  Former Governor of Oyo State and the Osi Olubadan of Ibadanland, His Excellency, Sen. Engr. Rashidi Adewolu Ladoja with a donation of sum of N2 Million
Senator Ladoja who received some members of the team in his house in Ondo state mad  an instant donation of N2million and promised to donate his monthly pension of N644,589.15 over the next 6 months to fundLAUTECH account. Consequently.
Speaking at the reception, Ladoja, who said he did not have the privilege of going to LAUTECH, but studied in Belgium, noted: "I know the value of education. If you educate your child, you are ensuring a good future for yourself.
"It is not only that you are serving LAUTECH, you are serving humanity. What is going to be the fate of those students who have been in the same class for close to three years. Whatever happens to LAUTECH happens to all of us.
"My records are there in LAUTECH, as governor. I wanted to make the school number one but we made 5th position. That is commendable. Why thinking of the immediate, we must plan for the future. Is it safe to give it to government? Is it safe to trust government with LAUTECH. It is not good for us to think of ways of making it a private university with affordable fees. What is wrong in having a joint ownership?
Also, the Eight (8) Accord party lawmakers in the Oyo State House of Assembly led by Hon. Kehinde Oloya, Hon. Fatai Adesina and Hon. Akeem Ige also pledged a donation of N1, 000, 000 to support the FundLAUTECH project.
The lawmakers who said they have made several efforts to ensure that the crises rocking the institution become a thing of the past appealed to other concerned individuals to save the institution from its collapsing state.
Bayo Adeyinka, the Initiator made an elaborate presentation on the #fundLAUTECH initiative