A chieftain of the Peoples Democratic Party in Oyo State, Seyi Makinde, has warned the people he described as mischief makers not to fan the embers of discord between him and Ladoja,
Engineer Makinde  who also maintains that  that he had no reason to struggle for the leadership of the party with Ladoja stressed  that he has great admiration for the personality of the former governor of the state, Rashidi Ladoja, who is also a leader of the PDP in the state.
Makinde  in a statement signed and made available to journalists in Ibadan said "For the avoidance of doubt and before mischief makers continue to gloat in the little skirmish within our political family, which will be amicably resolved soonest, let me reiterate for the umpteenth time that Ladoja is not only my leader but the leader of our party, the PDP in Oyo State.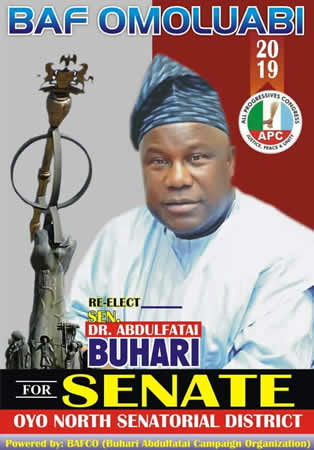 "This reiteration is incumbent in the light of the convenient heresy being peddled by those who wish our party to repeat the same horror mistake that was made in 2015 that gave birth to a second round of anguish for our people in the hands of the current administration in the state.
"It will be foolhardy on my part to contest the leadership of the party with someone of Ladoja's calibre when I do not even belong to the third string in the pecking order of our great party. I came from a very humble background. What type of home did I come from if I disrespect someone who is my late father's contemporary and who had begun his exploits while I was still in the primary school carrying the bag of my dad to school?"
According to Makinde, Ladoja was in the forefront of the rebirth of the PDP in Nigeria, adding that the victory of the party could only be achieved with oneness.
"The current situation within the PDP is a clarion call for us to urgently and dispassionately decide whether we want to contest the 2019 elections for their sake or we want to win the elections to liberate our people from a paradoxical democratic captivity.
"I do not blame those who ask me in bewilderment what I am still doing in politics especially after my experience in 2015. Looking back and seeing how governance has been turned on its head into rocket science particularly in the past seven years or so, I shudder to think of how many Seyi Makindes have been buried through straight-forward corporate lies, deceit, arrogance and frustrating misplaced priorities."
"I bet with my life that many of those young men and women I pass by on the streets daily are far more intelligent and smarter than I can ever be and were poised for a successful future until bad leaders came to town," the statement added.