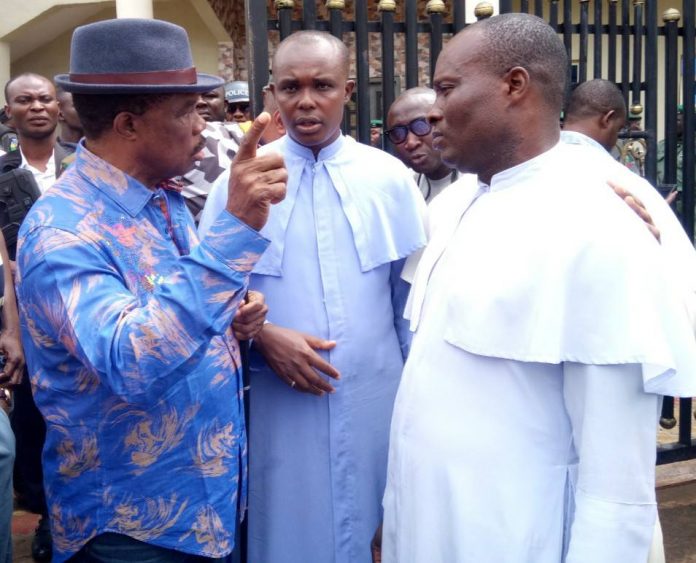 The President of Christian Association of Nigeria (CAN), Dr Samson Olasupo Ayokunle has called for arrest and investigation of those behind the killings at a Church yesterday in Anambra State.
Ayokunle condoled with the Catholic Secretariat of Nigeria, the Governor of Anambra State Chief Willie Obiano and the families of the victims of the incident at St. Philip's Catholic Church in the state.
He said "What are these gunmen here and there turning our nation to be? Whatever may be the reason or reasons for this dastardly act cannot justify this criminal jungle justice. Without doubt, the act is a madness that all of us must condemn in strong terms.
"I urge the Federal Government through the Inspector General of Police, Ibrahim Idris, in particular to address the issue of proliferation of arms and ammunitions so as to make our world safer. The perpetrators of this ungodly act must be brought to book without delay. I call on the Police to fish out those responsible and there must not be any cover up. Enough of these killings in the country."
He said that if places of worship are no longer safe again, what has become the security of lives and property?
Ayokunle also pray that God comfort all the bereaved and heal the injured, who are recuperating in the hospitals.