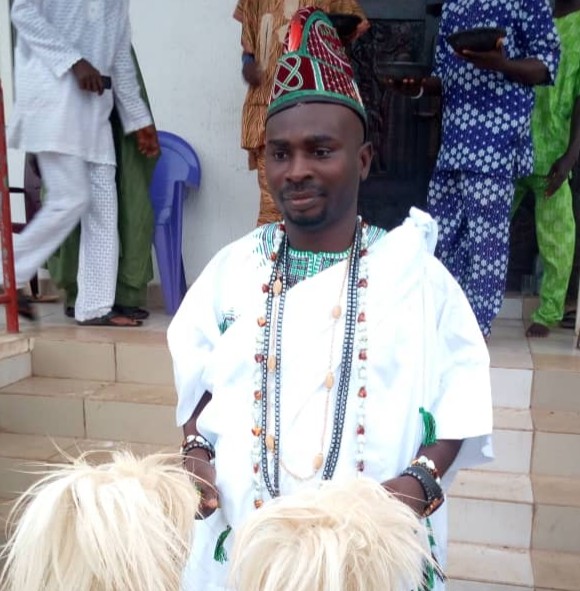 The new Araba Agbaye , His Eminence Owolabi Aworeni has harps on the need for love and unity among yoruba people.
Just as he promised to use the exalted position of the head of ifa worshipers in the world to promote African traditional institution and culture for development and peaceful coexistence.
Aworeni while speaking with journalists at his coronation in Ile Ife said promoting culture and tradition is everybody's responsibilities.Adding that the custodians of culture and traditions who are already doing it should be supported.
"What we need in yoruba now is Unity, we need to speak with one voice, we have similar cultural identity and share the same believe , we should work together as one so that we can achieve greatly as a tribe in a nation."
Aworeni said further that younger ones and the youths should be encourage to practice ans understand the doctrines of ifa traditional religion, language and our culture which he described as the best in the world
Speaking on his plan as the new head of Ife worshippers in the world, Araba Owolabi said ' i will continue to project ifa religion and ensure harmony among people of Yoruba at home and in the diaspora, we need to unite as one."
He said further that the late Araba Agbaye, His Eminence Adisa Aworeni uplift the status of the position of Araba and tried his best in promoting traditional religion in spite of the overwhelming nature of foreign religions.
The traditional rites lasted for days at various places including Oke Itase , Akodi Gidogbo and many others .