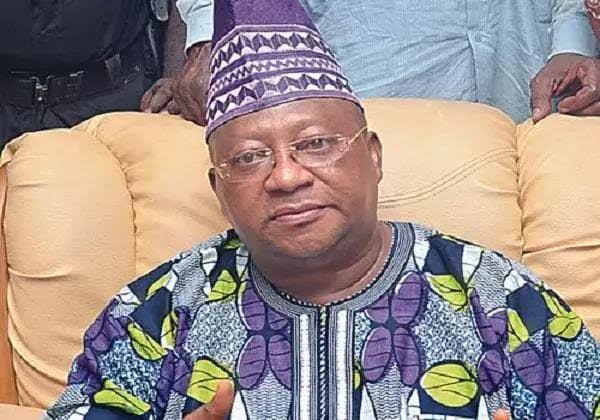 The news of the death of the first civilian governor of Osun state, Otunba Isiaka Adetunji Adeleke this morning came to me as a rude shock and infact difficult to believe.
Otunba Adeleke,no doubt was a great politician,a great leader and grassroot politician who remained committed to the growth and commitment of Osun state and Nigeria in general.
We had exemplary relationship in the 6th Senate. Allah knoweth best. I shall miss him greatly Inspite of our different political party,I respect his sagacity,humility and urbaness.
His death will be a great loss to Osun state,Nigeria and indeed create a vacuum that will be difficult to fill in the political circle as well as in his constituency.
Senator Adeleke's death is a great lesson to all of us politicians on the need for us to commit ourselves to true service of our fatherland as Senate Adeleke clearly demonstrated while alive.
May his soul rest in perfect peace and gives his family the fortitude to bear the great  loss!Adieu a great Distinguished!
Senator Iyiola Omisore,PhD,FNSE,CON.