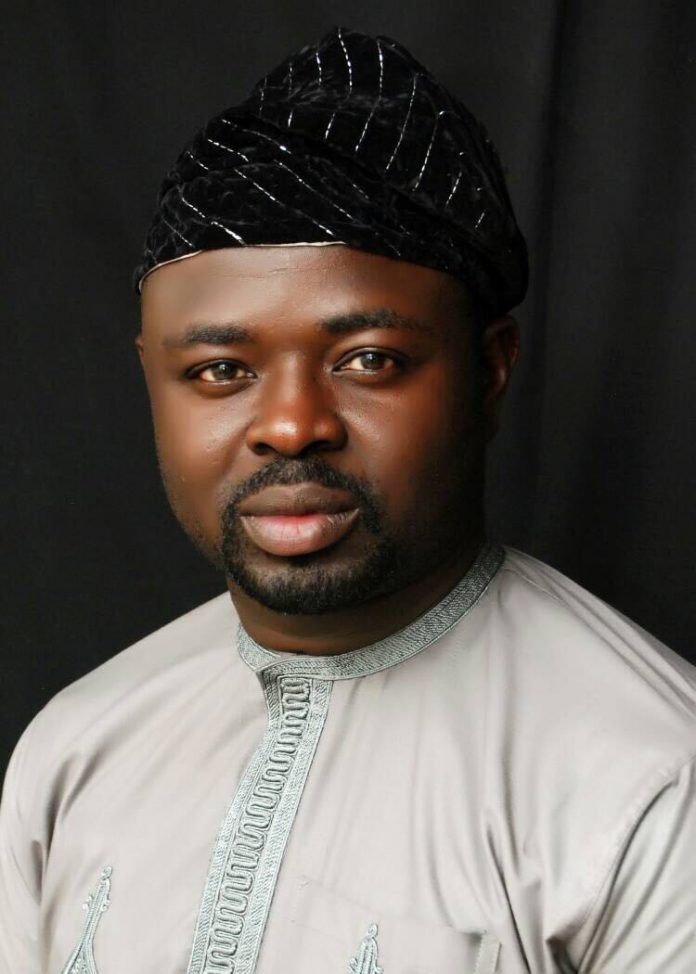 Professor Raphael Afonja, University don ,who is now seeking to represent Ogbomoso North/Ogbomoso South/Oriire Federal Constituency in the House of Representatives, Abuja, on the platform of the Peoples Democratic Party (PDP). In this interview by SUNDAY ADEPOJU, the don expresses his readiness to shoulder the responsibilities of representing his constituents with a difference and empathy so as to impact them positively.
Excerpts:
Who is Prof Raphael Afonja?
My name is Professor Raphael Afonja. I hail from Adesiyan Compound, Isale Afon Area, Ogbomoso, Oyo state, Nigeria. I was educated at the following schools: Hope Primary School, Kaduna; Barewa College, Zaria; Unity School, Ejigbo, Osun state; Ladoke Akintola University of Technology, LAUTECH, Ogbomoso; City University of New York, U.S; University of North Dakota; Eastern New Mexico University among others. I am a registered engineer both in Nigeria and in the United States. I'm the President/C.E.O. of GAMUT Engineering and Technology Services, Abuja, Nigeria. Prior that, I was the Dean, School of Industrial Technology, SOWELA College, Louisiana, United States. I oversaw five departments: Welding Technology, Aviation Technology, Automotive Technology, Plumbing Technology and Collision Technology. While I was the Dean, I also aspired to be the Vice Chancellor of the University. That really didn't work out. Of course, there is a reason for everything. And I needed to resign and come home to help my people. Along the journey, I served as a soldier in the United States Army. I have a lot of experiences in the military. I served in the U.S. Air force. I have a lot of experiences teaching in the U.S.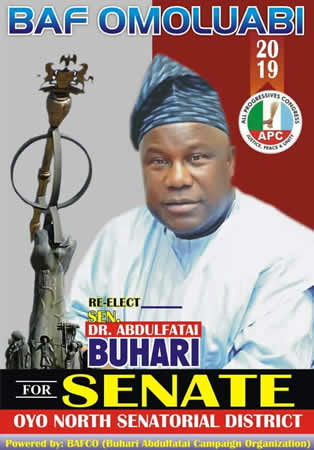 What is your mission for the people of Ogbomoso generally aside politics?
My mission and aim is to help our people. Our people are really suffering. I look for possible ways to empower them. Our employable youths, non-graduates inclusive, need jobs. When they have works, they'll make their own money. And they'll be self-sufficient to take care of themselves. My goal is to bring employments to our people in Ogbomoso, especially South, North and Oriire Federal Constituency. We'll solve problems; we'll strive within the grace that God gives us to ensure that our plans come to fruition. I have a team of people that we are working together with in conjunctions with our company. Our goal is to employ our youths while facilitating and bringing investors to our constituency. The best thing to attract investors to any community is by having the work force that those company need. We'll train our people to have the skills that will allow them compete in the job market.
What have you done as plans to actualize these dreams?
We are working on a lot of projects which would create employments for our people. I won't go into the nitty-gritty of this for now. When the time comes soonest, everybody would see it. I have also done a lot of research in terms of what kind of products can be made in our community and even on the companies we can target. And we've prepared some proposals to sell to some companies. We'll ensure that Ogbomoso and its environs including Oriire is a viable environment to make this possible. There are a lot of graduates from LAUTECH and other higher institutions of learning who are of Ogbomoso origin. We need to make sure that students coming out of schools, especially LAUTECH, are well trained and equipped so that when they graduate, they will hit the ground running. So, we are reaching out to business people around the world and even in my capacity as the C.E.O. of my company. Our goal is to make our people feel the impact of the drive to rid our society of poverty.
What is your political ambition come 2019?
My ambition is to represent Ogbomoso North, South and Oriire Federal Constituency at the House of Representatives, Abuja on the platform of the PDP come 2019. Not just to be there, but to work for our people and bring joy to our land. Mine is all about service to our people and humanity. I'll have empathy for my constituents and Nigerians generally. Empathy also forms my priority. I'll bring good change to our people.
What do you think is your unique selling point as an aspirant jostling for this post?
I'll like to, first of all, state that no one should make this a do-or-die affair because I hope our mission must be to help our people. Whoever gets the ticket, all the other contenders should work assiduously for his success. But the lucky candidate should get the job done. Back to your question, I stand out because of my management experience. I've managed and I've worked for people. I also have military/security experience which other people don't have. When it comes to skills, I have it. I understand job creation. I understand how to bring investors to our land. I'll use my experience to negotiate how our community can develop. Having served as a Professor, I'll map out strategies and modus operandi that will improve our students' lives. I have worked for governments; I understand policy making. With all of these, I think I stand out as an aspirant for the slot.
What is your message for the PDP members and leaders from your constituency?
I'll beseech our leaders to be very fair during primaries. I'll advise our leaders to allow the party members to elect whomever they prefer; the party should pick the marketable candidate that will lessen our jobs and campaigns. I advise the leaders and members of the party to have honest and conscience-stricken heart. I want them to allow the will of the people to prevail.
What is your message for the electorate if you eventually get the ticket?
I'll say to our people it's your time… We need people who are very practical. We need people who will work from day one to help our people. I will go there from day one, if elected, and represent you well. I tell you, you'll not regret voting for me. So, give me a chance; believe in me; have faith in me; and pray for me. Come 2019, let's be victorious together.
How will you score the present APC-led administration in the country?
I think the government of APC has been a disappointment and a Tsunami inflicting suffering. It is one thing to have good intention, it is another to be proactive about it. Nothing has really been done.APC is a government built on lies. APC leaders made empty promises during the last electioneering period. The party made lots of promises some of which include: reduction in the price of premium motor spirit (petrol) to N45, stoppage of the importation of refined petroleum products, construction of a refinery every year, equation of N1 to $1, eradication of insurgency, giving of N5, 000 each to twenty five million jobless youths till they secure gainful employment among others. You'll need to x-ray these and score them. It is not hyperbolic to say that the government has failed in all of the promises made. Our people, on whose backs the APC rode to power, are suffering. Take LAUTECH in our community for instance…closed for a year. Workers are owed salaries of many months. Workers have been sacked in many sectors of Oyo state. Peoples' lives have been, directly or indirectly, wasted.
Leadership is not about saying something or making promises; it is about acting upon it; listening to people and interacting with them; dialoguing with them and finding solutions to their myriads of problems and challenges. Governance should be people-centred, people-focused. Development is about how the lives of people have been improved. A leader must be a problem-solver. APC lacks leadership. The closure of LAUTECH has greatly affected the economy of our dear Jerusalem, Ogbomoso. Cab men, Okada riders, petty business persons, among others, were greatly affected by the closure. APC lacks integrity and empathy. It's our thought that when PDP is given the chance, we will have positive change. The electorate are also enjoined to vote for credible candidates that will return the lost glory of our dear community, state and Nigeria. Electorate need to check the profiles of the candidates presented by parties. We are optimistic that our dear party, PDP, will present trusted and credible candidates as our flag-bearers through free, fair and credible primaries. I enjoin the electorate not to be bamboozled or cajoled by the material and monetary gains during the elections. The candidates must market themselves to the electorate that will hire them and entrust them with the majority power. More worrisome is the insensitivity of some of our leaders in Ogbomoso and Oyo state to how lives are being wasted on Ogbomoso-Oyo Express Road. Very recently, we lost our dearly beloved principals from Ogbomoso zone on their way from a seminar organised by the Oyo state government. The road has killed lots of Nigerians. Why do we have leaders who do not have the love of the citizens in their hearts? Now, the time has come when the electorate will need to vote credible leaders of impeccable character. My advice to the electorate is to vote wisely and monitor our democracy by standing on the leaders' necks in a way to make them responsible, accountable and transparent in the discharge of their duties.