The road to the Hilltop Mansion in Akwa Ibom State, is becoming treacherous and dangerous.
Udom Emmanuel, the incumbent governor, who is equally seeking a return ticket, after what has been largely described as a lack lustre performance in office since 2015, is not ready to take any chance and would not hold back taking any action that would lead him back to office in 2019.
Having listened to the counsel of nay sayers who have been drumming into his ears that they would deliver him in 2019 without the input of the man he publicly acknowledges as his "mentor", Governor Emmanuel seemed to have buckled to pressure and according to sources close to him, he has prepared for a show down with Senator Godswill Akpabio in the forth coming elections. This, the sources say will also guarantee him the opportunity of installing his successor in 2023, since he was said to have told some close confidants that Senator Akpabio may not support his choice of a successor.
When I wrote barely two months ago, of the grand design by Udom and his kitchen cabinet to deal with Akpabio, my revelation then was treated with kids gloves from the Akpabio camp. But it was taken seriously by the Udom camp, because they were taken aback as to how the information on their plans against Akpabio leaked to the press.
As a face saving measure, Udom's man Friday, and defacto deputy governor, Ephraim Inyangeyen, laboured profusely albeit belatedly, to put up a denial, but ended up even exposing himself and his Oga the more, in a press statement he personally signed, just to give it a semblance of seriousness and innocence.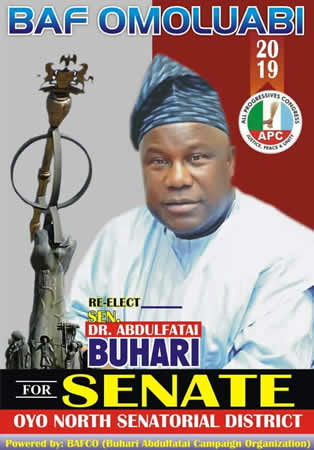 The current onslaught against Akpabio by Udom, which is being executed in stages is a child's play compared to what was initially planned. At every stage of the plot, some informants in Uyo and Abuja have leaked the plots to Akpabio who kept saying that Mr Udom Emmanuel is a Christian who can not embark on such devious plot to annihilate him politically. The plot, we gathered, involves releasing what they term as "damning documents" to the EFCC and DSS to nail Akpabio.
According to knowledgeable sources, the invasion of the Akwa Ibom State government guest house in the early part of the administration was instigated by the Governor who felt his predecessor was too close for comfort. The scheme is said to have been leaked by one of the masked operatives who participated in the operation but who said he couldn't hide the motives of the operation since he had enjoyed much magnanimity from Akpabio when he served as personnel in the government house but now retired.
The invasion of the government house by masked security operatives, we gathered, was intended to finally nail Akpabio at the teething age of the Udom administration, when it became glaring to everyone that the Udom administration was finding it difficult stepping into the shoes left behind by Akpabio.
Udom was said to have been grievously worried over the rising popularity of his predecessor in the state, several months after leaving office. The plan to bring Akpabio to his knees was then hatched. The allegation was that Akpabio kept cache of arms and different currencies in that particular guest house. It turned out that nothing incriminating was found but the operation is said to have jolted Akpabio to the extent that he kept away from the state for many months. What Udom did not know was that by his generosity, Akpabio had a wide network of friends spanning all strata of the society who divulged information to him and cautioned him to be careful of the devious plot of his successor. As usual, Akpabio dismissed it as a false alarm.
From information pieced together from sources in Akwa Ibom State Government House and the inner caucus members, Udom is more than desperate to return in 2019 even if it means destroying the very fabric that enabled him ascend the throne.
He is more than determined and desperate to sacrifice anybody who constitutes any impediment to his return plan.
According to his political confidants, Governor Udom Emmanuel's number one obstacle in this survival battle is his predecessor/ "leader and mentor" Senate Minority Leader, Godswill Akpabio.
Udom is faced with two obstacles, his re-election next year and who succeeds him in 2023. The only person they advised him could stop him in all his plans is Akpabio, and he would leave no stone unturned towards achieving his aims even if it means sending Akpabio to political Golgotha.
Few weeks ago, it was reliably learnt from impeccable source within the leadership wrung of the ruling All Progressives Congress (APC) that Udom Emmanuel approached the APC National Chairman, Comrade Adams Oshiomhole, to beg his support for his return in 2019, boasting that he (Udom) is in control of the party structure in the state and would conveniently deliver the state to President Buhari while they allow him win the governorship election.
A no-nonsense Oshiomhole was said to have told him point-blank that, though he is the governor, he lacked the political capacity to claim that he was incharge of the party structure in the state. The APC boss was said to have directed him to go discuss his plan with his leader (Akpabio), and brief him later on Akpabio's position on the matter.
Udom, sources hinted, never discussed with Akpabio, neither did he return to Oshiomhole to give him the feedback as requested.
Determined to take away Akpabio at all costs, Udom is said to have solicited the support of a security top brass in Abuja towards silencing Akpabio. He is constantly supplying the service with damaging documents against the erst while administration of Akpabio. Some of the allegations, we gathered were concocted.
Udom, it was also gathered, had assured the leadership of the secret service, that he was more than prepared to deliver the state to the President during the presidential election and that his major obstacle was Akpabio. He pleaded with the Security service that they help him cage Akpabio to enable him return to office in 2019 after which, he would personally "handle" Akpabio on activities towards the 2023 polls.
Part of the conspiracy to nail Akpabio, we gathered, is engineered by Udom's fellow PDP Governor from the South West. He is said to have advised Udom to move away from the shadow of his predecessor and the way to do this is to make him politically irrelevant. Until recently when these devious plots were exposed the duo of Udom and Akpabio have managed to keep the cold War from public view as the two behaved in a manner to suggest that all was well between.
However, Akpabio in a recent political outing dropped the hint that he may part ways with his great student and hinted that his re-election was certain no matter the party he chose to run with. All these may have fueled recent speculations that Akpabio may defect to the ruling APC, but the Udom camp believe they will win the governorship election with or without the input of Akpabio.
For now, the cat and mouse game continues.
Udom, a public affairs analyst writes from Port Harcourt.