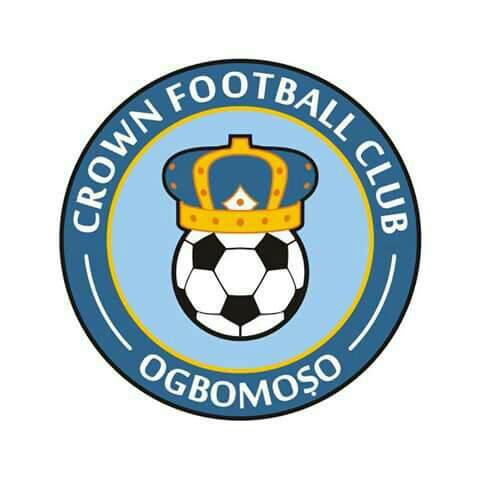 Following the tentative approval  to commence  football academy,the management of Crown football club, has announced  resumption date for the football Academy for Under 13 and 15 age grades.
According to a press statement signed by Kunle Oyeleye  the Club's media Officer,  the Academy is to officially kickoff on the 1st of February at Ogbomoso.
Oyeleye explained that the State Commissioner for Youth and sports development, Barrister Yomi Oke who envisioned the dream has given a mandate that only kids who are within the age grade are strictly  enrolled in the Academy to achieve the purpose of 'capture and nurture' our own  future stars.
" Football Academy  in advanced world is developed by the leading Clubs to identify,  nurture and develop talent's from coachable age-grades to early professional lifestyle. Some young men create obsession, genuine passion and determination to pattern their lives after legendary soccer star whose photograph and pattern of play they carry even in dreams".
"Early specialization in soccer is key at becoming elite professionals, since it is also an all encompassing developmental structure from football to physical movements and educations, it is an advantage because wards play as  much football as possible per week like a minimum of 3hours training per week.Though the major communication in the Academy is football."
"This is the best thing to have happened  to the Club in recent years which informs the Management decision to making it free so as not to shut out genuine but indigent children with natural mesmerizing athleticism".
The management however enjoined the general public to enrol their children for this life-changing opportunity for future Stars .