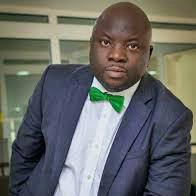 A total of 27 inmates of Kirikiri Minimum Prison were set free in Lagos on Wednesday after some kind-hearted Nigerians contributed N850,000 to pay their fines.
The News Agency of Nigeria (NAN) reports that the inmates were sentenced for minor offences with options of fine before regaining their freedom.
NAN reports that the release of the inmates was facilitated by a banker, Pastor Bayo Adeyinka, and a musician, Yinka Lawanson, also known as Lamboginny.
Adeyinka said that he was moved to tears when he visited Kirikiri Prison on Oct.12.
"During a concert held at the prison on Oct. 12, I realised that there are many young inmates who are serving different sentences due to the fact that they can't pay their fines.
"As I was praying for the inmates, I saw a black Maria bringing in another set of inmates.
"These are young boys caught for street trading or wandering but because they cannot afford to pay the fines, they are sentenced to different terms.
"From the officials of the prison, we heard that if we have money we can secure the release of inmates who have option of fine.
"Through my social media network, I sent messages out that we needed about N830,000 to facilitate the release of inmates.
"To my surprise within 24 hours, I have realised about N850,000 through different donors who have sympathy for the inmates; that's why we are here to secure their release," Adeyinka said.
Lamboginny also told NAN that the idea of facilitating the release came during his Oct. 12 musical concert at the prison.
"During the concert, the pastor of my church came to pray for the inmates and we discovered that the prison was so congested.
"After the concert we discussed with some officials of the prison on ways to help the inmates.
"It was then that we realised that some of the inmates cannot pay their fines and that is why they are serving their term," the musician said.
Releasing the 27 inmates, the representative of the Controller of Prison, who did not disclose his name, appealed to the freed inmates to be of good behaviour as they regained freedom.
She appealed to them to stay away from crime and always be in possession of their identity cards.
One of inmates who regained freedom, Aliu Mustapha, thanked all those who secured their release from prison for the gesture.
Mustapha said he was arrested by the police for wandering and sentenced to six months imprisonment or pay N50,000 fine.
He said he had spent 45 days in the prison before his release.
NAN reports that each of the freed inmates received N4000 from the facilitators to transport themselves back home. (NAN)