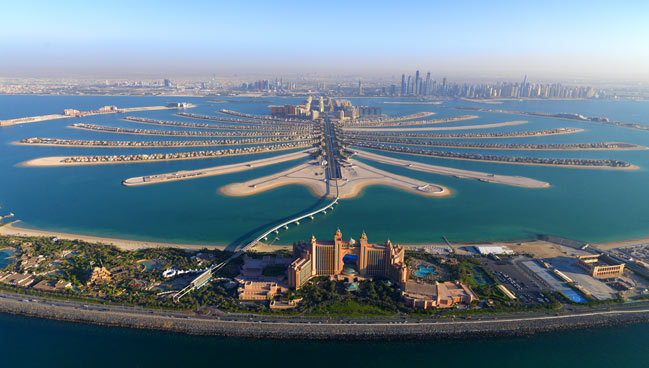 The world's first underwater luxury vessel resort is set to be built in Dubai.
www.khaleejtimes.com reports that the resort will have the capacity to house up to 3,000 guests daily
A project by Kleindienst Group, a Dubai-based real estate and property developer, The Floating Venice will be located 4km off the coast.
Valued at Dh2.49 billion approximately, it has the capacity to house up to 3,000 guests and give them a taste of an authentic Venetian experience in the Middle East.
On their website, the developer shares, "180 of the 414 bespoke cabins as well as restaurants, bars and boutique shops will be underwater offering guests remarkable views of passing gondolas above and coral reefs teaming with life below."
Inspired by the historic water city, it is said to be the world's first luxury underwater vessel resort, offering both five-star accommodation and dining experiences above and below the water.
"As a developer our vision supports and aligns with Dubai's ambition to be a leading global destination and home of innovation as the world's most forward-thinking city. I am extremely excited and proud of The Floating Venice. Our aim is to change the landscape of real estate and hospitality and deliver a new iconic experience. The Floating Venice is the epitome of this innovation and spirit, the world's first luxury underwater vessel resort," said chairman Josef Kleindienst.
The Floating Venice will offer an unrivalled experience for guests where they can relax in a number of pools, some of which will have acrylic bases giving amazing views of the coral reefs below. Over 400,000 sq ft of corals will be planted around The Floating Venice from the company's own on-site coral nursery which will encourage an abundance of sea life. Unique floating beaches set against the stunning backdrop of the Dubai skyline are scattered throughout The Floating Venice.
A collection of 12 restaurants and bars offer a variety of entertainment, 3 of which are underwater giving spectacular vistas of the dazzling marine life. Alternatively, the world's first floating underwater spa awaits to pamper.
The Floating Venice is set to become a new modern marvel and the latest iconic destination for Dubai. Its design echoes the ancient city with its elegant facades and magnificent palaces, the inspiration for the ultimate modern interpretation and natural progression of Venice, a luxury destination like no other.