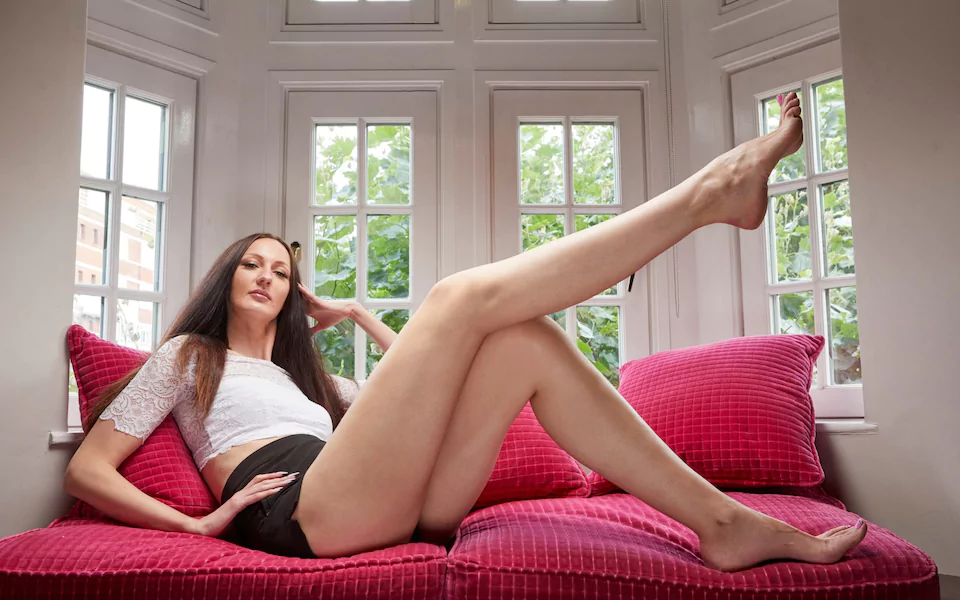 Ekaterina Lisina, who stands at 6ft 9in, has set a new record for having the world's longest women's legs.
The 29-year-old's left leg measures 132.8 cm  also have two Guinness records to her name having also been crowned the world's tallest model.
www.telegraph.co.uk  reports that the Russian model who overcame bullying to become an Olympic star  officially (52.2 in), while her right leg is 132.2 cm (52.0 in) long.
The model says it "feels amazing" to become a Guinness World Records title holder and hopes it will increase the positive attention she gets day to day.
Lisina overcame being bullied about her height as a teenager to achieve her dreams of becoming a professional model.
In 2008, she played in the Russian Olympic basketball team and won a bronze medal at the Beijing Games.
culled from http://www.telegraph.co.uk