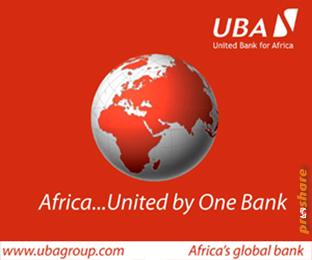 Nigeria's United Bank for Africa (UBA) said it had made a provision on loans made to 9mobile, the mobile operator, formerly known as Etisalat Nigeria.
The bank did not give details of the provision, but said it had a 38 billion naira ($125 million) exposure to 9mobile. UBA said the exposure was secured, and part of a syndicated loan with 12 other banks extended to Etisalat Nigeria four years ago. The Nigerian banks have agreed an extension to a $1.2bn loan made to 9mobile, pending the mobile operator finding new investors.
However, some lenders outside the syndicated facility are making provisions. "We have taken a general loan loss provision on Etisalat," UBA Chief Executive Kennedy Uzoka told an analyst's call. He said that, "It's instructive to note that Etisalat has reasonably turned around in terms of subscribers and revenues," adding that the bank was one of the lenders managing its receivables. Zenith Bank said this month it had made a 30 per cent provision on its loan to 9mobile, the country's fourth-largest telecoms group.
Nigerian regulators stepped in last month to save Etisalat Nigeria from collapse and prevent lenders placing it into receivership, prompting a board, management and name change. Last week, UBA said its first half pretax profit rose 66 per cent to N57.5bn, while its non-performing loan ratio rose to 4.2% in the half-year, up from 3.9 per cent a year earlier. Uzoka said Nigeria is its largest market, but that he expects the bank's African operation to contribute about 50 per cent to group earnings over the medium term from 32 per cent in the first half of the year.
Read more at: https://dailytimes.ng/news/9mobileuba-makes-provision-loans/