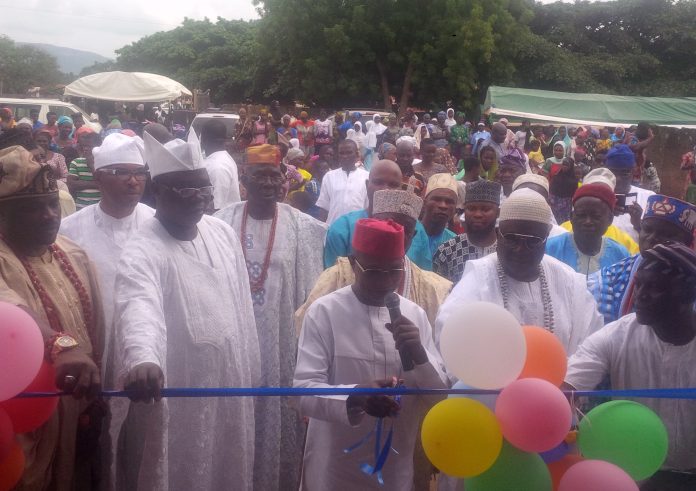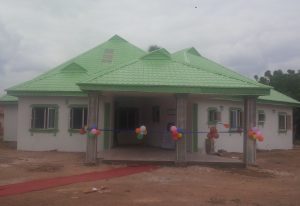 Fitfy years after the Arigidi palace was burnt down by supporters of Obafemi Awolowo and Akintola burnt down the palace, the National leaders of Oodua people's congress otunba Gani Adams today donated a newly palace to the community.
In 1967, the palace of Arigidi was demolished by some loyalists of Awolowo in the town who incited other community members against the Oba mohammadu olanipekun who was then an allied of the slained  premier of the Western region Ladoke Akintola.
Zaki of Arigidi, Oba Yissau Abu Olanipekun while narrating the incidents to journalists said the efforts to rebuild the palace since then have been abortive.
The monarch maintained that Gani Adam's gesture will add value to hiss reign as a king and open doors for more developments for the community.
" I have many houses in this town and other places but there is no place like palace, and with this palace, Arigidi has assume a new status and we are happy.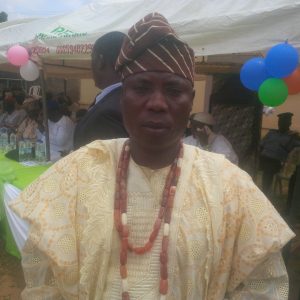 Also Edibo of Arigidi, Chief Francis Rotimi said,corroborated the monarch's position on the new palace, saying, " we are all happy that this is coming at this time and we will forever be grateful to him.
Chief Abiodu Ilesanmi, chairman Arigidi development Union also commended Gani Adams for his patriotic move and urge others to emulate him in contributing to the development of the community.
" Fifty years ago, Arigidi was burning, people were in pool of blood, no peace, no harmony no development but today, we are happy that normalcy has returned to the town, I thank God for giving us the like of Otunba Gani Adams for building the edifice for Arigidil". says chief Komolafe.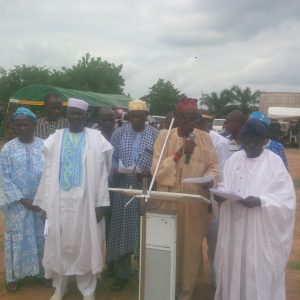 Arigidi Leaders of thought in appreciation and congratulatory message presented to Otunba Gani Adams said " Otunba Gani Adams has played a significant role in making another new palace spring out from where the old palace was destroyed. No wonder, they sayn Ile Oba to jo, Ewa lo bukun".
" You said it and it happened, the ancestal father's who left Arigidi sinc the unfortunate burning of the palace have returned, Joy peace fortune, progress, harmony and lost glories are back in Arigidi, today you are the Nehemiah of Arigidi, the great builder".
In his short speech, Otunba Gani Adams said the gesture is part of his contribution to the advancement of Agridi and I am challenging other privilege people and great personalities from this community to come also play their own part in making Arigidi great".
"Let us stop the blame game, stop blaming Gani Adams or Kabiesi for anything, do your own, I have started with the palace, others should take up other responsibilities, like Civic centre, Hall and others amenities that will make our community to be enlisted among one of the prominent communities in the world."
The official dedication of the new palace also features special prayers in traditional, religious and islamic way and slight entertainment by Arigidi traditional troupe