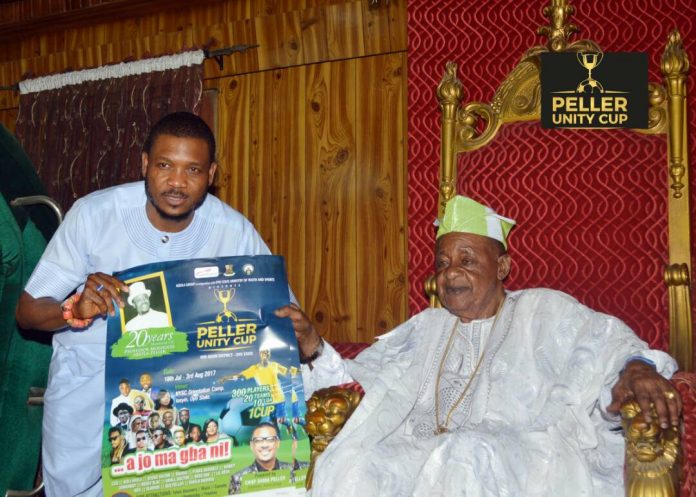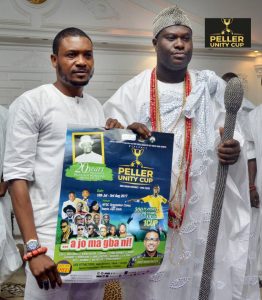 Two respected Yoruba monarchs, the Alaafin of Oyo, Oba Lamidi Olayiwola Adeyemi and the Ooni of Ife, Oba Enitan Ogunwusi have salute Chief Sina Peller for instituting a soccer tourney in memory of his late dad that died twenty years ago, Chief Moshood Abiola popularly know as Professor Peller.
The traditional rulers made the calls while hosting the Lagos based businessman who paid courtesy visits to their palaces as part of activities marking the 20th anniversary of the late African foremost magician to discuss youth empowerment and development which was the rationale behind the soccer tourney.
The Ooni of Ife while addressing Peller Cup crew accepted the proposal to be the Royal Father of the day at the Cup final as he also expressed his delight about the noble intent of the project and his willingness to be part of any youth development project.
His Imperial Majesty, Oba Lamidi Olayiwola Adeyemi in his remark expressed his support for the Unity Cup, saying "I was very encouraged by the wisdom behind this initiative as you all know that I always care deeply about the issues related to youth empowerment and peaceful coexistence of all youths in Nigeria"
Meanwhile the Peller family would on Friday 5th August that makes it exactly 20 years of his demise, hold fidaus prayers for him at his resident, Peller House, Koso, Iseyin where Fadilat Sheikh Sulaiman Faruq Onikijipa would lead other Islamic clerics to pray for the repose of the soul of the deceased.