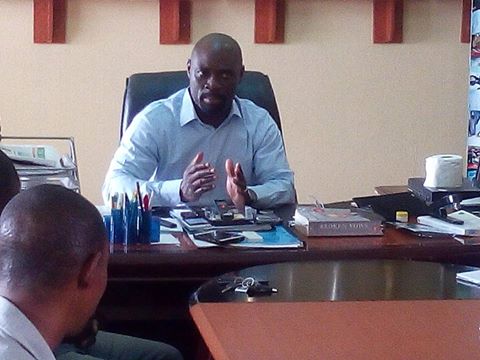 The Oyo State Commissioner for Youth and Sports Barrister Abayomi Oke has declared that the Shooting Starts Sports Club, 3SC, will focus on aggressive revenue drive in its bid to cushion the effect of the shortage of fund in the club.
Oke made this disclosure on Friday in Ibadan while addressing journalists at a briefing held to herald the new football season for the club.
He said in order to reduce the negative effect the prevailing economic circumstances is having on the club, the club will employ all the available means to generate more money and attract more fans.
"You will agree with me that there is no gainsaying in the fact that the prevailing economic circumstances is affecting every sphere of life, this has prompted the need to seek credible and alternative survival instincts.  Not leaving out the 3SC Football Club.
"As such, the state government has hinted all ministries and parastatals that there should be plans for self-sustainability.
"3SC as one of the ministry's affiliates must ne properly re-organized, re-structured and self-reliant to suit the transformational policy of the state government.
"Apart from this, the club is focused on income to be realized from the sales of its merchandize like jerseys, Faz caps, muffle rs and table water. Already, our water will be on display during our home-game against Lobi Starts F.C. on Sunday. Also, efforts are on to attract more fans to the stadium with our usual entertainment packages with top Nigerian artistes and comedians.
"In addition, other veritable means of income are being planned to boost the revenue generation of the club".
The General Manager of the Club, Mr. Rasheed Balogun maintained that the club will perform more than the previous years saying the club is "a blend of old, new, young and promising committed players with 16 regular players, 5 newly promoted from junior team and about 14 signed players from other clubside.